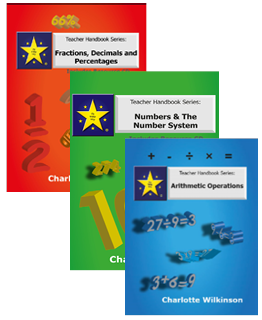 Set of Three Teacher Handbooks
$120.00
Numbers & The Number System, Fractions Decimals & Percentages, Arithmetic Operations provide teachers with the necessary knowledge and teaching activities to deliver a conceptual understanding of numbers and number operations to their students at primary level.
Ideal for teachers at the beginning of their career.
Experienced Teachers wanting to deepen their understanding of mathematical concepts.
Non specialist secondary teachers tasked with teaching year 9 and 10 mathematics classes.
SKU: 333